Have fun and
celebrate success.

Create opportunity for continual professional and personal growth.

Treat everyone with
respect, always.

Listen closely to our clients' needs and exceed their expectations.

OUR PROMISE
We are COST CONSCIOUS designers. Being true development engineers, we can't help but approach each project as if it is being funded with our own capital. We are good stewards of your dollars.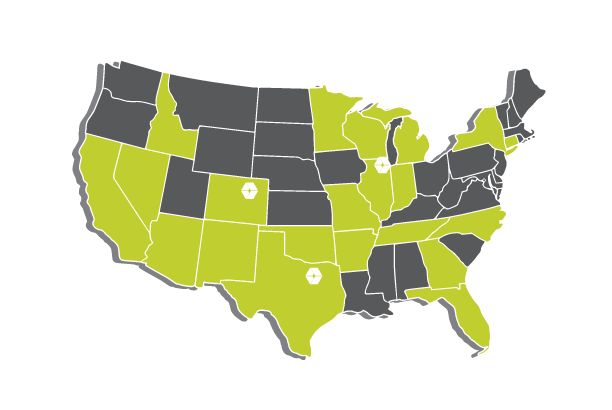 With offices in three major U.S. markets, CAGE is able to leverage national relationships and provide top tier consulting, design, and development advisory services across most of the continental U.S.

CHICAGO

DALLAS

DENVER